Sustainable Development Goals: An explainer
The 2030 Agenda for Sustainable Development is a commitment by all countries to end poverty in all its forms, reduce inequality and save the planet. It was adopted in 2015 by the United Nations and its Member States. Agenda 2030 builds on the Millennium Development Goals but makes explicit references to persons with disabilities in the goals, targets and indicators. Agenda 2030 includes 17 Sustainable Development Goals (SDGs) which are global goals that apply universally to all countries. The goals call for concerted efforts between governments, civil society and the private sector towards building an inclusive, sustainable and resilient future for people and planet.
All of the Goals within Agenda 2030 apply to persons with disabilities based upon the universality of each Goal and the guiding principle of Agenda 2030: Leave no one behind. In terms of relevance, out of the 17 Goals, 13 make particular reference to persons with disabilities or vulnerable groups. In the preamble of Agenda 2030, the definition of vulnerable groups includes persons with disabilities. Therefore, when Goals and Targets reference vulnerable groups, this includes persons with disabilities.* (*It is important to note that vulnerability or vulnerable are not terms the disability community endorses.)
There are 7 specific targets that have an explicit reference to persons with disabilities:
Persons with disabilities are also explicitly referenced in the 'Follow-up and Review' section of Agenda 2030 on data disaggregation (paragraph 74, g).
It is important to note a reference to 'vulnerability' that is particularly strong within Agenda 2030. The paragraph below is particularly strong because it calls for the empowerment of 'vulnerable' people and places persons with disabilities at the centre of poverty eradication throughout the entirety of Agenda 2030.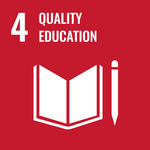 Goal 4: Quality Education
Ensure inclusive and equitable quality education and promote lifelong learning opportunities for all.
Target 4.5 - By 2030, eliminate gender disparities in education and ensure equal access to all levels of education and vocational training for the vulnerable, including persons with disabilities, indigenous peoples and children in vulnerable situations.
Target 4.a - Build and upgrade education facilities that are child, disability and gender sensitive and provide safe, non-violent, inclusive and effective learning environments for all.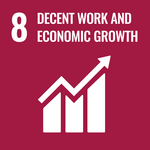 Goal 8: Decent Work and Economic Growth
Promote sustained, inclusive and sustainable economic growth, full and productive employment and decent work for all
Target 8.5 - By 2030, achieve full and productive employment and decent work for all women and men, including for young people and persons with disabilities, and equal pay for work of equal value.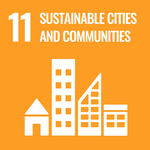 Goal 11: Sustainable Cities and Communities
Make cities and human settlements inclusive, safe, resilient and sustainable.
Target 11.2 - By 2030, provide access to safe, affordable, accessible and sustainable transport systems for all, improving road safety, notably by expanding public transport, with special attention to the needs of those in vulnerable situations, women, children, persons with disabilities and older persons.
Target 11.7 - By 2030, provide universal access to safe, inclusive and accessible, green and public spaces, in particular for women and children, older persons and persons with disabilities.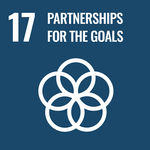 Goal 17: Partnerships for the Goals
Strengthen the means of implementation and revitalize the global partnership for sustainable development.
Target 17.18 - By 2020, enhance capacity-building support to developing countries, including for least developed countries and small island developing States, to increase significantly the availability of high-quality, timely and reliable data disaggregated by income, gender, age, race, ethnicity, migratory status, disability, geographic location and other characteristics relevant in national contexts.
"People who are vulnerable must be empowered. Those whose needs are reflected in the Agenda include all children, youth, persons with disabilities (of whom more than 80 per cent live in poverty)."