About the Disability Data Portal
The Disability Data Portal is a centralised space for quality quantitative and qualitative disability data. It is an open, accessible resource for all advocates of disability rights and inclusive sustainable development.
The portal provides a snapshot of the data globally available on people with disabilities as well as highlighting gaps in the current body of data. It currently brings together quantitative data from 79 national data sources under 16 key development indicators mostly drawn from the Sustainable Development Goals (SDGs) framework.
The portal also hosts qualitative data collected by people with disabilities themselves. The data on the portal covers several SDGs, including: No Poverty (SDG 1), Good health and Wellbeing (SDG 3), Quality Education (SDG 4), Gender Equality (SDG 5), Decent Work & Economic Growth (SDG 8), Peace, Justice, & Strong Institutions (SDG 16), Partnerships for the Goals (SDG 17).
Data availability by country
Question Type Key:
1: Uses a question such as 'Do you have disability?'
2: Use a list of medical conditions
3: Uses a question on functional limitations, i.e. what a person can or cannot do
4: Used the Washington Group Questions in some way that is not recommended
5: Used the Washington Group Questions as recommended
Africa
Western Africa

Eastern Africa

Northern Africa

Middle Africa

Southern Africa
Oceania
Melanesia

Micronesian Region

Polynesia
Asia
South-eastern Asia

Central Asia

Western Asia

Southern Asia
Europe
Southern Europe

Northern Europe
Latin America and the Caribbean
South America

Central America

Caribbean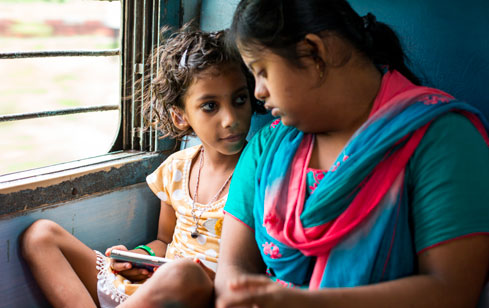 Disability data is more than just numbers - it tells the story of people's lives. While statistics are important, stories and videos are powerful tools for change. People with disabilities are collecting and sharing their own data through participatory qualitative methods, helping to close the data gaps that continue to persist.